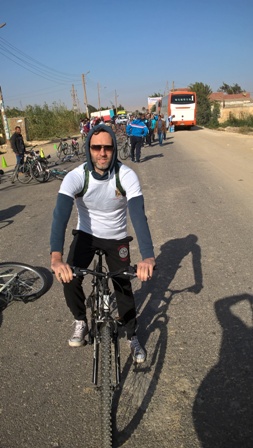 Under the auspices of the Egyptian Ministry of Foreign Affairs and Ministry of Youth and Sport a bicycle tour was organized in surrounding areas of El Fayoum.
It was the first of several tours to be organized across Egypt with general aim to promote Egyptian culture and tradition and to learn about Egypt trough friendship and sports. The representatives of the Diplomatic Corps accredited in Egypt took role together with students from various universities in Cairo.
The Embassy of the Republic of Serbia was represented by Mr. Jugoslav Vukadinović, Minister Counsellor and Mr. Dražen bekonja First Secretary.